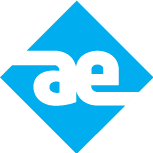 Air Elite is a global network dedicated to elevated diamond service at distinct facilities. Bonus World Fuel Rewards are awarded globally at Air Elite locations.
Making purchases at a WFS FBO earns you 2x the points over a standard purchase.
Participating locations offer bonus points. Contact them for more details!
array(1) {
  [0]=>
  object(WP_Term)#15901 (11) {
    ["term_id"]=>
    int(691)
    ["name"]=>
    string(11) "WFS Network"
    ["slug"]=>
    string(11) "wfs-network"
    ["term_group"]=>
    int(0)
    ["term_taxonomy_id"]=>
    int(691)
    ["taxonomy"]=>
    string(20) "portfolio_categories"
    ["description"]=>
    string(0) ""
    ["parent"]=>
    int(0)
    ["count"]=>
    int(74)
    ["filter"]=>
    string(3) "raw"
    ["term_order"]=>
    string(1) "0"
  }
}

array(1) {
  [0]=>
  object(WP_Term)#15894 (11) {
    ["term_id"]=>
    int(691)
    ["name"]=>
    string(11) "WFS Network"
    ["slug"]=>
    string(11) "wfs-network"
    ["term_group"]=>
    int(0)
    ["term_taxonomy_id"]=>
    int(691)
    ["taxonomy"]=>
    string(20) "portfolio_categories"
    ["description"]=>
    string(0) ""
    ["parent"]=>
    int(0)
    ["count"]=>
    int(74)
    ["filter"]=>
    string(3) "raw"
    ["term_order"]=>
    string(1) "0"
  }
}

array(1) {
  [0]=>
  object(WP_Term)#15890 (11) {
    ["term_id"]=>
    int(691)
    ["name"]=>
    string(11) "WFS Network"
    ["slug"]=>
    string(11) "wfs-network"
    ["term_group"]=>
    int(0)
    ["term_taxonomy_id"]=>
    int(691)
    ["taxonomy"]=>
    string(20) "portfolio_categories"
    ["description"]=>
    string(0) ""
    ["parent"]=>
    int(0)
    ["count"]=>
    int(74)
    ["filter"]=>
    string(3) "raw"
    ["term_order"]=>
    string(1) "0"
  }
}

array(1) {
  [0]=>
  object(WP_Term)#11068 (11) {
    ["term_id"]=>
    int(690)
    ["name"]=>
    string(17) "Air Elite Network"
    ["slug"]=>
    string(17) "air-elite-network"
    ["term_group"]=>
    int(0)
    ["term_taxonomy_id"]=>
    int(690)
    ["taxonomy"]=>
    string(20) "portfolio_categories"
    ["description"]=>
    string(0) ""
    ["parent"]=>
    int(0)
    ["count"]=>
    int(80)
    ["filter"]=>
    string(3) "raw"
    ["term_order"]=>
    string(1) "0"
  }
}

array(1) {
  [0]=>
  object(WP_Term)#15894 (11) {
    ["term_id"]=>
    int(691)
    ["name"]=>
    string(11) "WFS Network"
    ["slug"]=>
    string(11) "wfs-network"
    ["term_group"]=>
    int(0)
    ["term_taxonomy_id"]=>
    int(691)
    ["taxonomy"]=>
    string(20) "portfolio_categories"
    ["description"]=>
    string(0) ""
    ["parent"]=>
    int(0)
    ["count"]=>
    int(74)
    ["filter"]=>
    string(3) "raw"
    ["term_order"]=>
    string(1) "0"
  }
}

array(1) {
  [0]=>
  object(WP_Term)#15890 (11) {
    ["term_id"]=>
    int(691)
    ["name"]=>
    string(11) "WFS Network"
    ["slug"]=>
    string(11) "wfs-network"
    ["term_group"]=>
    int(0)
    ["term_taxonomy_id"]=>
    int(691)
    ["taxonomy"]=>
    string(20) "portfolio_categories"
    ["description"]=>
    string(0) ""
    ["parent"]=>
    int(0)
    ["count"]=>
    int(74)
    ["filter"]=>
    string(3) "raw"
    ["term_order"]=>
    string(1) "0"
  }
}

array(1) {
  [0]=>
  object(WP_Term)#15990 (11) {
    ["term_id"]=>
    int(690)
    ["name"]=>
    string(17) "Air Elite Network"
    ["slug"]=>
    string(17) "air-elite-network"
    ["term_group"]=>
    int(0)
    ["term_taxonomy_id"]=>
    int(690)
    ["taxonomy"]=>
    string(20) "portfolio_categories"
    ["description"]=>
    string(0) ""
    ["parent"]=>
    int(0)
    ["count"]=>
    int(80)
    ["filter"]=>
    string(3) "raw"
    ["term_order"]=>
    string(1) "0"
  }
}

array(1) {
  [0]=>
  object(WP_Term)#15905 (11) {
    ["term_id"]=>
    int(690)
    ["name"]=>
    string(17) "Air Elite Network"
    ["slug"]=>
    string(17) "air-elite-network"
    ["term_group"]=>
    int(0)
    ["term_taxonomy_id"]=>
    int(690)
    ["taxonomy"]=>
    string(20) "portfolio_categories"
    ["description"]=>
    string(0) ""
    ["parent"]=>
    int(0)
    ["count"]=>
    int(80)
    ["filter"]=>
    string(3) "raw"
    ["term_order"]=>
    string(1) "0"
  }
}

array(1) {
  [0]=>
  object(WP_Term)#15890 (11) {
    ["term_id"]=>
    int(691)
    ["name"]=>
    string(11) "WFS Network"
    ["slug"]=>
    string(11) "wfs-network"
    ["term_group"]=>
    int(0)
    ["term_taxonomy_id"]=>
    int(691)
    ["taxonomy"]=>
    string(20) "portfolio_categories"
    ["description"]=>
    string(0) ""
    ["parent"]=>
    int(0)
    ["count"]=>
    int(74)
    ["filter"]=>
    string(3) "raw"
    ["term_order"]=>
    string(1) "0"
  }
}

array(1) {
  [0]=>
  object(WP_Term)#15990 (11) {
    ["term_id"]=>
    int(691)
    ["name"]=>
    string(11) "WFS Network"
    ["slug"]=>
    string(11) "wfs-network"
    ["term_group"]=>
    int(0)
    ["term_taxonomy_id"]=>
    int(691)
    ["taxonomy"]=>
    string(20) "portfolio_categories"
    ["description"]=>
    string(0) ""
    ["parent"]=>
    int(0)
    ["count"]=>
    int(74)
    ["filter"]=>
    string(3) "raw"
    ["term_order"]=>
    string(1) "0"
  }
}

array(1) {
  [0]=>
  object(WP_Term)#15898 (11) {
    ["term_id"]=>
    int(690)
    ["name"]=>
    string(17) "Air Elite Network"
    ["slug"]=>
    string(17) "air-elite-network"
    ["term_group"]=>
    int(0)
    ["term_taxonomy_id"]=>
    int(690)
    ["taxonomy"]=>
    string(20) "portfolio_categories"
    ["description"]=>
    string(0) ""
    ["parent"]=>
    int(0)
    ["count"]=>
    int(80)
    ["filter"]=>
    string(3) "raw"
    ["term_order"]=>
    string(1) "0"
  }
}

array(1) {
  [0]=>
  object(WP_Term)#15904 (11) {
    ["term_id"]=>
    int(690)
    ["name"]=>
    string(17) "Air Elite Network"
    ["slug"]=>
    string(17) "air-elite-network"
    ["term_group"]=>
    int(0)
    ["term_taxonomy_id"]=>
    int(690)
    ["taxonomy"]=>
    string(20) "portfolio_categories"
    ["description"]=>
    string(0) ""
    ["parent"]=>
    int(0)
    ["count"]=>
    int(80)
    ["filter"]=>
    string(3) "raw"
    ["term_order"]=>
    string(1) "0"
  }
}

array(1) {
  [0]=>
  object(WP_Term)#15897 (11) {
    ["term_id"]=>
    int(691)
    ["name"]=>
    string(11) "WFS Network"
    ["slug"]=>
    string(11) "wfs-network"
    ["term_group"]=>
    int(0)
    ["term_taxonomy_id"]=>
    int(691)
    ["taxonomy"]=>
    string(20) "portfolio_categories"
    ["description"]=>
    string(0) ""
    ["parent"]=>
    int(0)
    ["count"]=>
    int(74)
    ["filter"]=>
    string(3) "raw"
    ["term_order"]=>
    string(1) "0"
  }
}

array(1) {
  [0]=>
  object(WP_Term)#15898 (11) {
    ["term_id"]=>
    int(691)
    ["name"]=>
    string(11) "WFS Network"
    ["slug"]=>
    string(11) "wfs-network"
    ["term_group"]=>
    int(0)
    ["term_taxonomy_id"]=>
    int(691)
    ["taxonomy"]=>
    string(20) "portfolio_categories"
    ["description"]=>
    string(0) ""
    ["parent"]=>
    int(0)
    ["count"]=>
    int(74)
    ["filter"]=>
    string(3) "raw"
    ["term_order"]=>
    string(1) "0"
  }
}

array(1) {
  [0]=>
  object(WP_Term)#15904 (11) {
    ["term_id"]=>
    int(691)
    ["name"]=>
    string(11) "WFS Network"
    ["slug"]=>
    string(11) "wfs-network"
    ["term_group"]=>
    int(0)
    ["term_taxonomy_id"]=>
    int(691)
    ["taxonomy"]=>
    string(20) "portfolio_categories"
    ["description"]=>
    string(0) ""
    ["parent"]=>
    int(0)
    ["count"]=>
    int(74)
    ["filter"]=>
    string(3) "raw"
    ["term_order"]=>
    string(1) "0"
  }
}

array(1) {
  [0]=>
  object(WP_Term)#15908 (11) {
    ["term_id"]=>
    int(690)
    ["name"]=>
    string(17) "Air Elite Network"
    ["slug"]=>
    string(17) "air-elite-network"
    ["term_group"]=>
    int(0)
    ["term_taxonomy_id"]=>
    int(690)
    ["taxonomy"]=>
    string(20) "portfolio_categories"
    ["description"]=>
    string(0) ""
    ["parent"]=>
    int(0)
    ["count"]=>
    int(80)
    ["filter"]=>
    string(3) "raw"
    ["term_order"]=>
    string(1) "0"
  }
}

array(1) {
  [0]=>
  object(WP_Term)#15895 (11) {
    ["term_id"]=>
    int(691)
    ["name"]=>
    string(11) "WFS Network"
    ["slug"]=>
    string(11) "wfs-network"
    ["term_group"]=>
    int(0)
    ["term_taxonomy_id"]=>
    int(691)
    ["taxonomy"]=>
    string(20) "portfolio_categories"
    ["description"]=>
    string(0) ""
    ["parent"]=>
    int(0)
    ["count"]=>
    int(74)
    ["filter"]=>
    string(3) "raw"
    ["term_order"]=>
    string(1) "0"
  }
}

array(1) {
  [0]=>
  object(WP_Term)#15911 (11) {
    ["term_id"]=>
    int(690)
    ["name"]=>
    string(17) "Air Elite Network"
    ["slug"]=>
    string(17) "air-elite-network"
    ["term_group"]=>
    int(0)
    ["term_taxonomy_id"]=>
    int(690)
    ["taxonomy"]=>
    string(20) "portfolio_categories"
    ["description"]=>
    string(0) ""
    ["parent"]=>
    int(0)
    ["count"]=>
    int(80)
    ["filter"]=>
    string(3) "raw"
    ["term_order"]=>
    string(1) "0"
  }
}

array(1) {
  [0]=>
  object(WP_Term)#11068 (11) {
    ["term_id"]=>
    int(690)
    ["name"]=>
    string(17) "Air Elite Network"
    ["slug"]=>
    string(17) "air-elite-network"
    ["term_group"]=>
    int(0)
    ["term_taxonomy_id"]=>
    int(690)
    ["taxonomy"]=>
    string(20) "portfolio_categories"
    ["description"]=>
    string(0) ""
    ["parent"]=>
    int(0)
    ["count"]=>
    int(80)
    ["filter"]=>
    string(3) "raw"
    ["term_order"]=>
    string(1) "0"
  }
}

array(1) {
  [0]=>
  object(WP_Term)#15908 (11) {
    ["term_id"]=>
    int(690)
    ["name"]=>
    string(17) "Air Elite Network"
    ["slug"]=>
    string(17) "air-elite-network"
    ["term_group"]=>
    int(0)
    ["term_taxonomy_id"]=>
    int(690)
    ["taxonomy"]=>
    string(20) "portfolio_categories"
    ["description"]=>
    string(0) ""
    ["parent"]=>
    int(0)
    ["count"]=>
    int(80)
    ["filter"]=>
    string(3) "raw"
    ["term_order"]=>
    string(1) "0"
  }
}

array(1) {
  [0]=>
  object(WP_Term)#15895 (11) {
    ["term_id"]=>
    int(690)
    ["name"]=>
    string(17) "Air Elite Network"
    ["slug"]=>
    string(17) "air-elite-network"
    ["term_group"]=>
    int(0)
    ["term_taxonomy_id"]=>
    int(690)
    ["taxonomy"]=>
    string(20) "portfolio_categories"
    ["description"]=>
    string(0) ""
    ["parent"]=>
    int(0)
    ["count"]=>
    int(80)
    ["filter"]=>
    string(3) "raw"
    ["term_order"]=>
    string(1) "0"
  }
}

array(1) {
  [0]=>
  object(WP_Term)#15911 (11) {
    ["term_id"]=>
    int(690)
    ["name"]=>
    string(17) "Air Elite Network"
    ["slug"]=>
    string(17) "air-elite-network"
    ["term_group"]=>
    int(0)
    ["term_taxonomy_id"]=>
    int(690)
    ["taxonomy"]=>
    string(20) "portfolio_categories"
    ["description"]=>
    string(0) ""
    ["parent"]=>
    int(0)
    ["count"]=>
    int(80)
    ["filter"]=>
    string(3) "raw"
    ["term_order"]=>
    string(1) "0"
  }
}

array(1) {
  [0]=>
  object(WP_Term)#15907 (11) {
    ["term_id"]=>
    int(691)
    ["name"]=>
    string(11) "WFS Network"
    ["slug"]=>
    string(11) "wfs-network"
    ["term_group"]=>
    int(0)
    ["term_taxonomy_id"]=>
    int(691)
    ["taxonomy"]=>
    string(20) "portfolio_categories"
    ["description"]=>
    string(0) ""
    ["parent"]=>
    int(0)
    ["count"]=>
    int(74)
    ["filter"]=>
    string(3) "raw"
    ["term_order"]=>
    string(1) "0"
  }
}

array(1) {
  [0]=>
  object(WP_Term)#11068 (11) {
    ["term_id"]=>
    int(690)
    ["name"]=>
    string(17) "Air Elite Network"
    ["slug"]=>
    string(17) "air-elite-network"
    ["term_group"]=>
    int(0)
    ["term_taxonomy_id"]=>
    int(690)
    ["taxonomy"]=>
    string(20) "portfolio_categories"
    ["description"]=>
    string(0) ""
    ["parent"]=>
    int(0)
    ["count"]=>
    int(80)
    ["filter"]=>
    string(3) "raw"
    ["term_order"]=>
    string(1) "0"
  }
}

array(1) {
  [0]=>
  object(WP_Term)#15911 (11) {
    ["term_id"]=>
    int(691)
    ["name"]=>
    string(11) "WFS Network"
    ["slug"]=>
    string(11) "wfs-network"
    ["term_group"]=>
    int(0)
    ["term_taxonomy_id"]=>
    int(691)
    ["taxonomy"]=>
    string(20) "portfolio_categories"
    ["description"]=>
    string(0) ""
    ["parent"]=>
    int(0)
    ["count"]=>
    int(74)
    ["filter"]=>
    string(3) "raw"
    ["term_order"]=>
    string(1) "0"
  }
}

array(1) {
  [0]=>
  object(WP_Term)#15907 (11) {
    ["term_id"]=>
    int(691)
    ["name"]=>
    string(11) "WFS Network"
    ["slug"]=>
    string(11) "wfs-network"
    ["term_group"]=>
    int(0)
    ["term_taxonomy_id"]=>
    int(691)
    ["taxonomy"]=>
    string(20) "portfolio_categories"
    ["description"]=>
    string(0) ""
    ["parent"]=>
    int(0)
    ["count"]=>
    int(74)
    ["filter"]=>
    string(3) "raw"
    ["term_order"]=>
    string(1) "0"
  }
}

array(1) {
  [0]=>
  object(WP_Term)#15917 (11) {
    ["term_id"]=>
    int(690)
    ["name"]=>
    string(17) "Air Elite Network"
    ["slug"]=>
    string(17) "air-elite-network"
    ["term_group"]=>
    int(0)
    ["term_taxonomy_id"]=>
    int(690)
    ["taxonomy"]=>
    string(20) "portfolio_categories"
    ["description"]=>
    string(0) ""
    ["parent"]=>
    int(0)
    ["count"]=>
    int(80)
    ["filter"]=>
    string(3) "raw"
    ["term_order"]=>
    string(1) "0"
  }
}

array(1) {
  [0]=>
  object(WP_Term)#15919 (11) {
    ["term_id"]=>
    int(690)
    ["name"]=>
    string(17) "Air Elite Network"
    ["slug"]=>
    string(17) "air-elite-network"
    ["term_group"]=>
    int(0)
    ["term_taxonomy_id"]=>
    int(690)
    ["taxonomy"]=>
    string(20) "portfolio_categories"
    ["description"]=>
    string(0) ""
    ["parent"]=>
    int(0)
    ["count"]=>
    int(80)
    ["filter"]=>
    string(3) "raw"
    ["term_order"]=>
    string(1) "0"
  }
}

array(1) {
  [0]=>
  object(WP_Term)#15897 (11) {
    ["term_id"]=>
    int(691)
    ["name"]=>
    string(11) "WFS Network"
    ["slug"]=>
    string(11) "wfs-network"
    ["term_group"]=>
    int(0)
    ["term_taxonomy_id"]=>
    int(691)
    ["taxonomy"]=>
    string(20) "portfolio_categories"
    ["description"]=>
    string(0) ""
    ["parent"]=>
    int(0)
    ["count"]=>
    int(74)
    ["filter"]=>
    string(3) "raw"
    ["term_order"]=>
    string(1) "0"
  }
}

array(1) {
  [0]=>
  object(WP_Term)#15911 (11) {
    ["term_id"]=>
    int(690)
    ["name"]=>
    string(17) "Air Elite Network"
    ["slug"]=>
    string(17) "air-elite-network"
    ["term_group"]=>
    int(0)
    ["term_taxonomy_id"]=>
    int(690)
    ["taxonomy"]=>
    string(20) "portfolio_categories"
    ["description"]=>
    string(0) ""
    ["parent"]=>
    int(0)
    ["count"]=>
    int(80)
    ["filter"]=>
    string(3) "raw"
    ["term_order"]=>
    string(1) "0"
  }
}

array(1) {
  [0]=>
  object(WP_Term)#15919 (11) {
    ["term_id"]=>
    int(691)
    ["name"]=>
    string(11) "WFS Network"
    ["slug"]=>
    string(11) "wfs-network"
    ["term_group"]=>
    int(0)
    ["term_taxonomy_id"]=>
    int(691)
    ["taxonomy"]=>
    string(20) "portfolio_categories"
    ["description"]=>
    string(0) ""
    ["parent"]=>
    int(0)
    ["count"]=>
    int(74)
    ["filter"]=>
    string(3) "raw"
    ["term_order"]=>
    string(1) "0"
  }
}

array(1) {
  [0]=>
  object(WP_Term)#15922 (11) {
    ["term_id"]=>
    int(690)
    ["name"]=>
    string(17) "Air Elite Network"
    ["slug"]=>
    string(17) "air-elite-network"
    ["term_group"]=>
    int(0)
    ["term_taxonomy_id"]=>
    int(690)
    ["taxonomy"]=>
    string(20) "portfolio_categories"
    ["description"]=>
    string(0) ""
    ["parent"]=>
    int(0)
    ["count"]=>
    int(80)
    ["filter"]=>
    string(3) "raw"
    ["term_order"]=>
    string(1) "0"
  }
}

array(1) {
  [0]=>
  object(WP_Term)#11068 (11) {
    ["term_id"]=>
    int(691)
    ["name"]=>
    string(11) "WFS Network"
    ["slug"]=>
    string(11) "wfs-network"
    ["term_group"]=>
    int(0)
    ["term_taxonomy_id"]=>
    int(691)
    ["taxonomy"]=>
    string(20) "portfolio_categories"
    ["description"]=>
    string(0) ""
    ["parent"]=>
    int(0)
    ["count"]=>
    int(74)
    ["filter"]=>
    string(3) "raw"
    ["term_order"]=>
    string(1) "0"
  }
}

array(1) {
  [0]=>
  object(WP_Term)#15919 (11) {
    ["term_id"]=>
    int(691)
    ["name"]=>
    string(11) "WFS Network"
    ["slug"]=>
    string(11) "wfs-network"
    ["term_group"]=>
    int(0)
    ["term_taxonomy_id"]=>
    int(691)
    ["taxonomy"]=>
    string(20) "portfolio_categories"
    ["description"]=>
    string(0) ""
    ["parent"]=>
    int(0)
    ["count"]=>
    int(74)
    ["filter"]=>
    string(3) "raw"
    ["term_order"]=>
    string(1) "0"
  }
}

array(1) {
  [0]=>
  object(WP_Term)#15897 (11) {
    ["term_id"]=>
    int(690)
    ["name"]=>
    string(17) "Air Elite Network"
    ["slug"]=>
    string(17) "air-elite-network"
    ["term_group"]=>
    int(0)
    ["term_taxonomy_id"]=>
    int(690)
    ["taxonomy"]=>
    string(20) "portfolio_categories"
    ["description"]=>
    string(0) ""
    ["parent"]=>
    int(0)
    ["count"]=>
    int(80)
    ["filter"]=>
    string(3) "raw"
    ["term_order"]=>
    string(1) "0"
  }
}

array(1) {
  [0]=>
  object(WP_Term)#11068 (11) {
    ["term_id"]=>
    int(691)
    ["name"]=>
    string(11) "WFS Network"
    ["slug"]=>
    string(11) "wfs-network"
    ["term_group"]=>
    int(0)
    ["term_taxonomy_id"]=>
    int(691)
    ["taxonomy"]=>
    string(20) "portfolio_categories"
    ["description"]=>
    string(0) ""
    ["parent"]=>
    int(0)
    ["count"]=>
    int(74)
    ["filter"]=>
    string(3) "raw"
    ["term_order"]=>
    string(1) "0"
  }
}

array(1) {
  [0]=>
  object(WP_Term)#15910 (11) {
    ["term_id"]=>
    int(691)
    ["name"]=>
    string(11) "WFS Network"
    ["slug"]=>
    string(11) "wfs-network"
    ["term_group"]=>
    int(0)
    ["term_taxonomy_id"]=>
    int(691)
    ["taxonomy"]=>
    string(20) "portfolio_categories"
    ["description"]=>
    string(0) ""
    ["parent"]=>
    int(0)
    ["count"]=>
    int(74)
    ["filter"]=>
    string(3) "raw"
    ["term_order"]=>
    string(1) "0"
  }
}

array(1) {
  [0]=>
  object(WP_Term)#15925 (11) {
    ["term_id"]=>
    int(690)
    ["name"]=>
    string(17) "Air Elite Network"
    ["slug"]=>
    string(17) "air-elite-network"
    ["term_group"]=>
    int(0)
    ["term_taxonomy_id"]=>
    int(690)
    ["taxonomy"]=>
    string(20) "portfolio_categories"
    ["description"]=>
    string(0) ""
    ["parent"]=>
    int(0)
    ["count"]=>
    int(80)
    ["filter"]=>
    string(3) "raw"
    ["term_order"]=>
    string(1) "0"
  }
}

array(1) {
  [0]=>
  object(WP_Term)#15897 (11) {
    ["term_id"]=>
    int(690)
    ["name"]=>
    string(17) "Air Elite Network"
    ["slug"]=>
    string(17) "air-elite-network"
    ["term_group"]=>
    int(0)
    ["term_taxonomy_id"]=>
    int(690)
    ["taxonomy"]=>
    string(20) "portfolio_categories"
    ["description"]=>
    string(0) ""
    ["parent"]=>
    int(0)
    ["count"]=>
    int(80)
    ["filter"]=>
    string(3) "raw"
    ["term_order"]=>
    string(1) "0"
  }
}

array(1) {
  [0]=>
  object(WP_Term)#15922 (11) {
    ["term_id"]=>
    int(690)
    ["name"]=>
    string(17) "Air Elite Network"
    ["slug"]=>
    string(17) "air-elite-network"
    ["term_group"]=>
    int(0)
    ["term_taxonomy_id"]=>
    int(690)
    ["taxonomy"]=>
    string(20) "portfolio_categories"
    ["description"]=>
    string(0) ""
    ["parent"]=>
    int(0)
    ["count"]=>
    int(80)
    ["filter"]=>
    string(3) "raw"
    ["term_order"]=>
    string(1) "0"
  }
}

array(1) {
  [0]=>
  object(WP_Term)#15928 (11) {
    ["term_id"]=>
    int(690)
    ["name"]=>
    string(17) "Air Elite Network"
    ["slug"]=>
    string(17) "air-elite-network"
    ["term_group"]=>
    int(0)
    ["term_taxonomy_id"]=>
    int(690)
    ["taxonomy"]=>
    string(20) "portfolio_categories"
    ["description"]=>
    string(0) ""
    ["parent"]=>
    int(0)
    ["count"]=>
    int(80)
    ["filter"]=>
    string(3) "raw"
    ["term_order"]=>
    string(1) "0"
  }
}

bool(false)

array(1) {
  [0]=>
  object(WP_Term)#15897 (11) {
    ["term_id"]=>
    int(691)
    ["name"]=>
    string(11) "WFS Network"
    ["slug"]=>
    string(11) "wfs-network"
    ["term_group"]=>
    int(0)
    ["term_taxonomy_id"]=>
    int(691)
    ["taxonomy"]=>
    string(20) "portfolio_categories"
    ["description"]=>
    string(0) ""
    ["parent"]=>
    int(0)
    ["count"]=>
    int(74)
    ["filter"]=>
    string(3) "raw"
    ["term_order"]=>
    string(1) "0"
  }
}

array(1) {
  [0]=>
  object(WP_Term)#15931 (11) {
    ["term_id"]=>
    int(690)
    ["name"]=>
    string(17) "Air Elite Network"
    ["slug"]=>
    string(17) "air-elite-network"
    ["term_group"]=>
    int(0)
    ["term_taxonomy_id"]=>
    int(690)
    ["taxonomy"]=>
    string(20) "portfolio_categories"
    ["description"]=>
    string(0) ""
    ["parent"]=>
    int(0)
    ["count"]=>
    int(80)
    ["filter"]=>
    string(3) "raw"
    ["term_order"]=>
    string(1) "0"
  }
}

array(1) {
  [0]=>
  object(WP_Term)#15928 (11) {
    ["term_id"]=>
    int(690)
    ["name"]=>
    string(17) "Air Elite Network"
    ["slug"]=>
    string(17) "air-elite-network"
    ["term_group"]=>
    int(0)
    ["term_taxonomy_id"]=>
    int(690)
    ["taxonomy"]=>
    string(20) "portfolio_categories"
    ["description"]=>
    string(0) ""
    ["parent"]=>
    int(0)
    ["count"]=>
    int(80)
    ["filter"]=>
    string(3) "raw"
    ["term_order"]=>
    string(1) "0"
  }
}

array(1) {
  [0]=>
  object(WP_Term)#15934 (11) {
    ["term_id"]=>
    int(690)
    ["name"]=>
    string(17) "Air Elite Network"
    ["slug"]=>
    string(17) "air-elite-network"
    ["term_group"]=>
    int(0)
    ["term_taxonomy_id"]=>
    int(690)
    ["taxonomy"]=>
    string(20) "portfolio_categories"
    ["description"]=>
    string(0) ""
    ["parent"]=>
    int(0)
    ["count"]=>
    int(80)
    ["filter"]=>
    string(3) "raw"
    ["term_order"]=>
    string(1) "0"
  }
}

array(1) {
  [0]=>
  object(WP_Term)#15911 (11) {
    ["term_id"]=>
    int(691)
    ["name"]=>
    string(11) "WFS Network"
    ["slug"]=>
    string(11) "wfs-network"
    ["term_group"]=>
    int(0)
    ["term_taxonomy_id"]=>
    int(691)
    ["taxonomy"]=>
    string(20) "portfolio_categories"
    ["description"]=>
    string(0) ""
    ["parent"]=>
    int(0)
    ["count"]=>
    int(74)
    ["filter"]=>
    string(3) "raw"
    ["term_order"]=>
    string(1) "0"
  }
}

array(1) {
  [0]=>
  object(WP_Term)#15931 (11) {
    ["term_id"]=>
    int(691)
    ["name"]=>
    string(11) "WFS Network"
    ["slug"]=>
    string(11) "wfs-network"
    ["term_group"]=>
    int(0)
    ["term_taxonomy_id"]=>
    int(691)
    ["taxonomy"]=>
    string(20) "portfolio_categories"
    ["description"]=>
    string(0) ""
    ["parent"]=>
    int(0)
    ["count"]=>
    int(74)
    ["filter"]=>
    string(3) "raw"
    ["term_order"]=>
    string(1) "0"
  }
}

array(1) {
  [0]=>
  object(WP_Term)#15934 (11) {
    ["term_id"]=>
    int(691)
    ["name"]=>
    string(11) "WFS Network"
    ["slug"]=>
    string(11) "wfs-network"
    ["term_group"]=>
    int(0)
    ["term_taxonomy_id"]=>
    int(691)
    ["taxonomy"]=>
    string(20) "portfolio_categories"
    ["description"]=>
    string(0) ""
    ["parent"]=>
    int(0)
    ["count"]=>
    int(74)
    ["filter"]=>
    string(3) "raw"
    ["term_order"]=>
    string(1) "0"
  }
}

array(1) {
  [0]=>
  object(WP_Term)#15930 (11) {
    ["term_id"]=>
    int(690)
    ["name"]=>
    string(17) "Air Elite Network"
    ["slug"]=>
    string(17) "air-elite-network"
    ["term_group"]=>
    int(0)
    ["term_taxonomy_id"]=>
    int(690)
    ["taxonomy"]=>
    string(20) "portfolio_categories"
    ["description"]=>
    string(0) ""
    ["parent"]=>
    int(0)
    ["count"]=>
    int(80)
    ["filter"]=>
    string(3) "raw"
    ["term_order"]=>
    string(1) "0"
  }
}

array(1) {
  [0]=>
  object(WP_Term)#15931 (11) {
    ["term_id"]=>
    int(691)
    ["name"]=>
    string(11) "WFS Network"
    ["slug"]=>
    string(11) "wfs-network"
    ["term_group"]=>
    int(0)
    ["term_taxonomy_id"]=>
    int(691)
    ["taxonomy"]=>
    string(20) "portfolio_categories"
    ["description"]=>
    string(0) ""
    ["parent"]=>
    int(0)
    ["count"]=>
    int(74)
    ["filter"]=>
    string(3) "raw"
    ["term_order"]=>
    string(1) "0"
  }
}

array(1) {
  [0]=>
  object(WP_Term)#15934 (11) {
    ["term_id"]=>
    int(691)
    ["name"]=>
    string(11) "WFS Network"
    ["slug"]=>
    string(11) "wfs-network"
    ["term_group"]=>
    int(0)
    ["term_taxonomy_id"]=>
    int(691)
    ["taxonomy"]=>
    string(20) "portfolio_categories"
    ["description"]=>
    string(0) ""
    ["parent"]=>
    int(0)
    ["count"]=>
    int(74)
    ["filter"]=>
    string(3) "raw"
    ["term_order"]=>
    string(1) "0"
  }
}

bool(false)

array(1) {
  [0]=>
  object(WP_Term)#15938 (11) {
    ["term_id"]=>
    int(690)
    ["name"]=>
    string(17) "Air Elite Network"
    ["slug"]=>
    string(17) "air-elite-network"
    ["term_group"]=>
    int(0)
    ["term_taxonomy_id"]=>
    int(690)
    ["taxonomy"]=>
    string(20) "portfolio_categories"
    ["description"]=>
    string(0) ""
    ["parent"]=>
    int(0)
    ["count"]=>
    int(80)
    ["filter"]=>
    string(3) "raw"
    ["term_order"]=>
    string(1) "0"
  }
}

array(1) {
  [0]=>
  object(WP_Term)#15931 (11) {
    ["term_id"]=>
    int(690)
    ["name"]=>
    string(17) "Air Elite Network"
    ["slug"]=>
    string(17) "air-elite-network"
    ["term_group"]=>
    int(0)
    ["term_taxonomy_id"]=>
    int(690)
    ["taxonomy"]=>
    string(20) "portfolio_categories"
    ["description"]=>
    string(0) ""
    ["parent"]=>
    int(0)
    ["count"]=>
    int(80)
    ["filter"]=>
    string(3) "raw"
    ["term_order"]=>
    string(1) "0"
  }
}

array(1) {
  [0]=>
  object(WP_Term)#15934 (11) {
    ["term_id"]=>
    int(690)
    ["name"]=>
    string(17) "Air Elite Network"
    ["slug"]=>
    string(17) "air-elite-network"
    ["term_group"]=>
    int(0)
    ["term_taxonomy_id"]=>
    int(690)
    ["taxonomy"]=>
    string(20) "portfolio_categories"
    ["description"]=>
    string(0) ""
    ["parent"]=>
    int(0)
    ["count"]=>
    int(80)
    ["filter"]=>
    string(3) "raw"
    ["term_order"]=>
    string(1) "0"
  }
}

array(1) {
  [0]=>
  object(WP_Term)#15938 (11) {
    ["term_id"]=>
    int(691)
    ["name"]=>
    string(11) "WFS Network"
    ["slug"]=>
    string(11) "wfs-network"
    ["term_group"]=>
    int(0)
    ["term_taxonomy_id"]=>
    int(691)
    ["taxonomy"]=>
    string(20) "portfolio_categories"
    ["description"]=>
    string(0) ""
    ["parent"]=>
    int(0)
    ["count"]=>
    int(74)
    ["filter"]=>
    string(3) "raw"
    ["term_order"]=>
    string(1) "0"
  }
}

array(1) {
  [0]=>
  object(WP_Term)#15928 (11) {
    ["term_id"]=>
    int(691)
    ["name"]=>
    string(11) "WFS Network"
    ["slug"]=>
    string(11) "wfs-network"
    ["term_group"]=>
    int(0)
    ["term_taxonomy_id"]=>
    int(691)
    ["taxonomy"]=>
    string(20) "portfolio_categories"
    ["description"]=>
    string(0) ""
    ["parent"]=>
    int(0)
    ["count"]=>
    int(74)
    ["filter"]=>
    string(3) "raw"
    ["term_order"]=>
    string(1) "0"
  }
}

array(1) {
  [0]=>
  object(WP_Term)#15937 (11) {
    ["term_id"]=>
    int(690)
    ["name"]=>
    string(17) "Air Elite Network"
    ["slug"]=>
    string(17) "air-elite-network"
    ["term_group"]=>
    int(0)
    ["term_taxonomy_id"]=>
    int(690)
    ["taxonomy"]=>
    string(20) "portfolio_categories"
    ["description"]=>
    string(0) ""
    ["parent"]=>
    int(0)
    ["count"]=>
    int(80)
    ["filter"]=>
    string(3) "raw"
    ["term_order"]=>
    string(1) "0"
  }
}

array(1) {
  [0]=>
  object(WP_Term)#15943 (11) {
    ["term_id"]=>
    int(690)
    ["name"]=>
    string(17) "Air Elite Network"
    ["slug"]=>
    string(17) "air-elite-network"
    ["term_group"]=>
    int(0)
    ["term_taxonomy_id"]=>
    int(690)
    ["taxonomy"]=>
    string(20) "portfolio_categories"
    ["description"]=>
    string(0) ""
    ["parent"]=>
    int(0)
    ["count"]=>
    int(80)
    ["filter"]=>
    string(3) "raw"
    ["term_order"]=>
    string(1) "0"
  }
}

array(1) {
  [0]=>
  object(WP_Term)#15938 (11) {
    ["term_id"]=>
    int(691)
    ["name"]=>
    string(11) "WFS Network"
    ["slug"]=>
    string(11) "wfs-network"
    ["term_group"]=>
    int(0)
    ["term_taxonomy_id"]=>
    int(691)
    ["taxonomy"]=>
    string(20) "portfolio_categories"
    ["description"]=>
    string(0) ""
    ["parent"]=>
    int(0)
    ["count"]=>
    int(74)
    ["filter"]=>
    string(3) "raw"
    ["term_order"]=>
    string(1) "0"
  }
}

array(1) {
  [0]=>
  object(WP_Term)#15928 (11) {
    ["term_id"]=>
    int(690)
    ["name"]=>
    string(17) "Air Elite Network"
    ["slug"]=>
    string(17) "air-elite-network"
    ["term_group"]=>
    int(0)
    ["term_taxonomy_id"]=>
    int(690)
    ["taxonomy"]=>
    string(20) "portfolio_categories"
    ["description"]=>
    string(0) ""
    ["parent"]=>
    int(0)
    ["count"]=>
    int(80)
    ["filter"]=>
    string(3) "raw"
    ["term_order"]=>
    string(1) "0"
  }
}

array(1) {
  [0]=>
  object(WP_Term)#15937 (11) {
    ["term_id"]=>
    int(690)
    ["name"]=>
    string(17) "Air Elite Network"
    ["slug"]=>
    string(17) "air-elite-network"
    ["term_group"]=>
    int(0)
    ["term_taxonomy_id"]=>
    int(690)
    ["taxonomy"]=>
    string(20) "portfolio_categories"
    ["description"]=>
    string(0) ""
    ["parent"]=>
    int(0)
    ["count"]=>
    int(80)
    ["filter"]=>
    string(3) "raw"
    ["term_order"]=>
    string(1) "0"
  }
}

array(1) {
  [0]=>
  object(WP_Term)#15934 (11) {
    ["term_id"]=>
    int(691)
    ["name"]=>
    string(11) "WFS Network"
    ["slug"]=>
    string(11) "wfs-network"
    ["term_group"]=>
    int(0)
    ["term_taxonomy_id"]=>
    int(691)
    ["taxonomy"]=>
    string(20) "portfolio_categories"
    ["description"]=>
    string(0) ""
    ["parent"]=>
    int(0)
    ["count"]=>
    int(74)
    ["filter"]=>
    string(3) "raw"
    ["term_order"]=>
    string(1) "0"
  }
}

array(1) {
  [0]=>
  object(WP_Term)#15928 (11) {
    ["term_id"]=>
    int(691)
    ["name"]=>
    string(11) "WFS Network"
    ["slug"]=>
    string(11) "wfs-network"
    ["term_group"]=>
    int(0)
    ["term_taxonomy_id"]=>
    int(691)
    ["taxonomy"]=>
    string(20) "portfolio_categories"
    ["description"]=>
    string(0) ""
    ["parent"]=>
    int(0)
    ["count"]=>
    int(74)
    ["filter"]=>
    string(3) "raw"
    ["term_order"]=>
    string(1) "0"
  }
}

bool(false)

array(1) {
  [0]=>
  object(WP_Term)#15948 (11) {
    ["term_id"]=>
    int(690)
    ["name"]=>
    string(17) "Air Elite Network"
    ["slug"]=>
    string(17) "air-elite-network"
    ["term_group"]=>
    int(0)
    ["term_taxonomy_id"]=>
    int(690)
    ["taxonomy"]=>
    string(20) "portfolio_categories"
    ["description"]=>
    string(0) ""
    ["parent"]=>
    int(0)
    ["count"]=>
    int(80)
    ["filter"]=>
    string(3) "raw"
    ["term_order"]=>
    string(1) "0"
  }
}

array(1) {
  [0]=>
  object(WP_Term)#15934 (11) {
    ["term_id"]=>
    int(690)
    ["name"]=>
    string(17) "Air Elite Network"
    ["slug"]=>
    string(17) "air-elite-network"
    ["term_group"]=>
    int(0)
    ["term_taxonomy_id"]=>
    int(690)
    ["taxonomy"]=>
    string(20) "portfolio_categories"
    ["description"]=>
    string(0) ""
    ["parent"]=>
    int(0)
    ["count"]=>
    int(80)
    ["filter"]=>
    string(3) "raw"
    ["term_order"]=>
    string(1) "0"
  }
}

array(1) {
  [0]=>
  object(WP_Term)#15943 (11) {
    ["term_id"]=>
    int(690)
    ["name"]=>
    string(17) "Air Elite Network"
    ["slug"]=>
    string(17) "air-elite-network"
    ["term_group"]=>
    int(0)
    ["term_taxonomy_id"]=>
    int(690)
    ["taxonomy"]=>
    string(20) "portfolio_categories"
    ["description"]=>
    string(0) ""
    ["parent"]=>
    int(0)
    ["count"]=>
    int(80)
    ["filter"]=>
    string(3) "raw"
    ["term_order"]=>
    string(1) "0"
  }
}

array(1) {
  [0]=>
  object(WP_Term)#15951 (11) {
    ["term_id"]=>
    int(690)
    ["name"]=>
    string(17) "Air Elite Network"
    ["slug"]=>
    string(17) "air-elite-network"
    ["term_group"]=>
    int(0)
    ["term_taxonomy_id"]=>
    int(690)
    ["taxonomy"]=>
    string(20) "portfolio_categories"
    ["description"]=>
    string(0) ""
    ["parent"]=>
    int(0)
    ["count"]=>
    int(80)
    ["filter"]=>
    string(3) "raw"
    ["term_order"]=>
    string(1) "0"
  }
}

array(1) {
  [0]=>
  object(WP_Term)#15948 (11) {
    ["term_id"]=>
    int(690)
    ["name"]=>
    string(17) "Air Elite Network"
    ["slug"]=>
    string(17) "air-elite-network"
    ["term_group"]=>
    int(0)
    ["term_taxonomy_id"]=>
    int(690)
    ["taxonomy"]=>
    string(20) "portfolio_categories"
    ["description"]=>
    string(0) ""
    ["parent"]=>
    int(0)
    ["count"]=>
    int(80)
    ["filter"]=>
    string(3) "raw"
    ["term_order"]=>
    string(1) "0"
  }
}

array(1) {
  [0]=>
  object(WP_Term)#15934 (11) {
    ["term_id"]=>
    int(690)
    ["name"]=>
    string(17) "Air Elite Network"
    ["slug"]=>
    string(17) "air-elite-network"
    ["term_group"]=>
    int(0)
    ["term_taxonomy_id"]=>
    int(690)
    ["taxonomy"]=>
    string(20) "portfolio_categories"
    ["description"]=>
    string(0) ""
    ["parent"]=>
    int(0)
    ["count"]=>
    int(80)
    ["filter"]=>
    string(3) "raw"
    ["term_order"]=>
    string(1) "0"
  }
}

array(1) {
  [0]=>
  object(WP_Term)#15943 (11) {
    ["term_id"]=>
    int(690)
    ["name"]=>
    string(17) "Air Elite Network"
    ["slug"]=>
    string(17) "air-elite-network"
    ["term_group"]=>
    int(0)
    ["term_taxonomy_id"]=>
    int(690)
    ["taxonomy"]=>
    string(20) "portfolio_categories"
    ["description"]=>
    string(0) ""
    ["parent"]=>
    int(0)
    ["count"]=>
    int(80)
    ["filter"]=>
    string(3) "raw"
    ["term_order"]=>
    string(1) "0"
  }
}

array(1) {
  [0]=>
  object(WP_Term)#15956 (11) {
    ["term_id"]=>
    int(690)
    ["name"]=>
    string(17) "Air Elite Network"
    ["slug"]=>
    string(17) "air-elite-network"
    ["term_group"]=>
    int(0)
    ["term_taxonomy_id"]=>
    int(690)
    ["taxonomy"]=>
    string(20) "portfolio_categories"
    ["description"]=>
    string(0) ""
    ["parent"]=>
    int(0)
    ["count"]=>
    int(80)
    ["filter"]=>
    string(3) "raw"
    ["term_order"]=>
    string(1) "0"
  }
}

array(1) {
  [0]=>
  object(WP_Term)#15938 (11) {
    ["term_id"]=>
    int(690)
    ["name"]=>
    string(17) "Air Elite Network"
    ["slug"]=>
    string(17) "air-elite-network"
    ["term_group"]=>
    int(0)
    ["term_taxonomy_id"]=>
    int(690)
    ["taxonomy"]=>
    string(20) "portfolio_categories"
    ["description"]=>
    string(0) ""
    ["parent"]=>
    int(0)
    ["count"]=>
    int(80)
    ["filter"]=>
    string(3) "raw"
    ["term_order"]=>
    string(1) "0"
  }
}

array(1) {
  [0]=>
  object(WP_Term)#15958 (11) {
    ["term_id"]=>
    int(690)
    ["name"]=>
    string(17) "Air Elite Network"
    ["slug"]=>
    string(17) "air-elite-network"
    ["term_group"]=>
    int(0)
    ["term_taxonomy_id"]=>
    int(690)
    ["taxonomy"]=>
    string(20) "portfolio_categories"
    ["description"]=>
    string(0) ""
    ["parent"]=>
    int(0)
    ["count"]=>
    int(80)
    ["filter"]=>
    string(3) "raw"
    ["term_order"]=>
    string(1) "0"
  }
}

array(1) {
  [0]=>
  object(WP_Term)#15943 (11) {
    ["term_id"]=>
    int(690)
    ["name"]=>
    string(17) "Air Elite Network"
    ["slug"]=>
    string(17) "air-elite-network"
    ["term_group"]=>
    int(0)
    ["term_taxonomy_id"]=>
    int(690)
    ["taxonomy"]=>
    string(20) "portfolio_categories"
    ["description"]=>
    string(0) ""
    ["parent"]=>
    int(0)
    ["count"]=>
    int(80)
    ["filter"]=>
    string(3) "raw"
    ["term_order"]=>
    string(1) "0"
  }
}

array(1) {
  [0]=>
  object(WP_Term)#15934 (11) {
    ["term_id"]=>
    int(690)
    ["name"]=>
    string(17) "Air Elite Network"
    ["slug"]=>
    string(17) "air-elite-network"
    ["term_group"]=>
    int(0)
    ["term_taxonomy_id"]=>
    int(690)
    ["taxonomy"]=>
    string(20) "portfolio_categories"
    ["description"]=>
    string(0) ""
    ["parent"]=>
    int(0)
    ["count"]=>
    int(80)
    ["filter"]=>
    string(3) "raw"
    ["term_order"]=>
    string(1) "0"
  }
}

array(1) {
  [0]=>
  object(WP_Term)#15961 (11) {
    ["term_id"]=>
    int(690)
    ["name"]=>
    string(17) "Air Elite Network"
    ["slug"]=>
    string(17) "air-elite-network"
    ["term_group"]=>
    int(0)
    ["term_taxonomy_id"]=>
    int(690)
    ["taxonomy"]=>
    string(20) "portfolio_categories"
    ["description"]=>
    string(0) ""
    ["parent"]=>
    int(0)
    ["count"]=>
    int(80)
    ["filter"]=>
    string(3) "raw"
    ["term_order"]=>
    string(1) "0"
  }
}

array(1) {
  [0]=>
  object(WP_Term)#15951 (11) {
    ["term_id"]=>
    int(690)
    ["name"]=>
    string(17) "Air Elite Network"
    ["slug"]=>
    string(17) "air-elite-network"
    ["term_group"]=>
    int(0)
    ["term_taxonomy_id"]=>
    int(690)
    ["taxonomy"]=>
    string(20) "portfolio_categories"
    ["description"]=>
    string(0) ""
    ["parent"]=>
    int(0)
    ["count"]=>
    int(80)
    ["filter"]=>
    string(3) "raw"
    ["term_order"]=>
    string(1) "0"
  }
}

array(1) {
  [0]=>
  object(WP_Term)#15963 (11) {
    ["term_id"]=>
    int(690)
    ["name"]=>
    string(17) "Air Elite Network"
    ["slug"]=>
    string(17) "air-elite-network"
    ["term_group"]=>
    int(0)
    ["term_taxonomy_id"]=>
    int(690)
    ["taxonomy"]=>
    string(20) "portfolio_categories"
    ["description"]=>
    string(0) ""
    ["parent"]=>
    int(0)
    ["count"]=>
    int(80)
    ["filter"]=>
    string(3) "raw"
    ["term_order"]=>
    string(1) "0"
  }
}

array(1) {
  [0]=>
  object(WP_Term)#15945 (11) {
    ["term_id"]=>
    int(690)
    ["name"]=>
    string(17) "Air Elite Network"
    ["slug"]=>
    string(17) "air-elite-network"
    ["term_group"]=>
    int(0)
    ["term_taxonomy_id"]=>
    int(690)
    ["taxonomy"]=>
    string(20) "portfolio_categories"
    ["description"]=>
    string(0) ""
    ["parent"]=>
    int(0)
    ["count"]=>
    int(80)
    ["filter"]=>
    string(3) "raw"
    ["term_order"]=>
    string(1) "0"
  }
}

array(1) {
  [0]=>
  object(WP_Term)#15965 (11) {
    ["term_id"]=>
    int(690)
    ["name"]=>
    string(17) "Air Elite Network"
    ["slug"]=>
    string(17) "air-elite-network"
    ["term_group"]=>
    int(0)
    ["term_taxonomy_id"]=>
    int(690)
    ["taxonomy"]=>
    string(20) "portfolio_categories"
    ["description"]=>
    string(0) ""
    ["parent"]=>
    int(0)
    ["count"]=>
    int(80)
    ["filter"]=>
    string(3) "raw"
    ["term_order"]=>
    string(1) "0"
  }
}

array(1) {
  [0]=>
  object(WP_Term)#15951 (11) {
    ["term_id"]=>
    int(690)
    ["name"]=>
    string(17) "Air Elite Network"
    ["slug"]=>
    string(17) "air-elite-network"
    ["term_group"]=>
    int(0)
    ["term_taxonomy_id"]=>
    int(690)
    ["taxonomy"]=>
    string(20) "portfolio_categories"
    ["description"]=>
    string(0) ""
    ["parent"]=>
    int(0)
    ["count"]=>
    int(80)
    ["filter"]=>
    string(3) "raw"
    ["term_order"]=>
    string(1) "0"
  }
}

array(1) {
  [0]=>
  object(WP_Term)#15945 (11) {
    ["term_id"]=>
    int(691)
    ["name"]=>
    string(11) "WFS Network"
    ["slug"]=>
    string(11) "wfs-network"
    ["term_group"]=>
    int(0)
    ["term_taxonomy_id"]=>
    int(691)
    ["taxonomy"]=>
    string(20) "portfolio_categories"
    ["description"]=>
    string(0) ""
    ["parent"]=>
    int(0)
    ["count"]=>
    int(74)
    ["filter"]=>
    string(3) "raw"
    ["term_order"]=>
    string(1) "0"
  }
}

array(1) {
  [0]=>
  object(WP_Term)#15943 (11) {
    ["term_id"]=>
    int(690)
    ["name"]=>
    string(17) "Air Elite Network"
    ["slug"]=>
    string(17) "air-elite-network"
    ["term_group"]=>
    int(0)
    ["term_taxonomy_id"]=>
    int(690)
    ["taxonomy"]=>
    string(20) "portfolio_categories"
    ["description"]=>
    string(0) ""
    ["parent"]=>
    int(0)
    ["count"]=>
    int(80)
    ["filter"]=>
    string(3) "raw"
    ["term_order"]=>
    string(1) "0"
  }
}

array(1) {
  [0]=>
  object(WP_Term)#15968 (11) {
    ["term_id"]=>
    int(690)
    ["name"]=>
    string(17) "Air Elite Network"
    ["slug"]=>
    string(17) "air-elite-network"
    ["term_group"]=>
    int(0)
    ["term_taxonomy_id"]=>
    int(690)
    ["taxonomy"]=>
    string(20) "portfolio_categories"
    ["description"]=>
    string(0) ""
    ["parent"]=>
    int(0)
    ["count"]=>
    int(80)
    ["filter"]=>
    string(3) "raw"
    ["term_order"]=>
    string(1) "0"
  }
}

array(1) {
  [0]=>
  object(WP_Term)#15938 (11) {
    ["term_id"]=>
    int(690)
    ["name"]=>
    string(17) "Air Elite Network"
    ["slug"]=>
    string(17) "air-elite-network"
    ["term_group"]=>
    int(0)
    ["term_taxonomy_id"]=>
    int(690)
    ["taxonomy"]=>
    string(20) "portfolio_categories"
    ["description"]=>
    string(0) ""
    ["parent"]=>
    int(0)
    ["count"]=>
    int(80)
    ["filter"]=>
    string(3) "raw"
    ["term_order"]=>
    string(1) "0"
  }
}

array(1) {
  [0]=>
  object(WP_Term)#15970 (11) {
    ["term_id"]=>
    int(690)
    ["name"]=>
    string(17) "Air Elite Network"
    ["slug"]=>
    string(17) "air-elite-network"
    ["term_group"]=>
    int(0)
    ["term_taxonomy_id"]=>
    int(690)
    ["taxonomy"]=>
    string(20) "portfolio_categories"
    ["description"]=>
    string(0) ""
    ["parent"]=>
    int(0)
    ["count"]=>
    int(80)
    ["filter"]=>
    string(3) "raw"
    ["term_order"]=>
    string(1) "0"
  }
}

array(1) {
  [0]=>
  object(WP_Term)#15929 (11) {
    ["term_id"]=>
    int(690)
    ["name"]=>
    string(17) "Air Elite Network"
    ["slug"]=>
    string(17) "air-elite-network"
    ["term_group"]=>
    int(0)
    ["term_taxonomy_id"]=>
    int(690)
    ["taxonomy"]=>
    string(20) "portfolio_categories"
    ["description"]=>
    string(0) ""
    ["parent"]=>
    int(0)
    ["count"]=>
    int(80)
    ["filter"]=>
    string(3) "raw"
    ["term_order"]=>
    string(1) "0"
  }
}

array(1) {
  [0]=>
  object(WP_Term)#15943 (11) {
    ["term_id"]=>
    int(690)
    ["name"]=>
    string(17) "Air Elite Network"
    ["slug"]=>
    string(17) "air-elite-network"
    ["term_group"]=>
    int(0)
    ["term_taxonomy_id"]=>
    int(690)
    ["taxonomy"]=>
    string(20) "portfolio_categories"
    ["description"]=>
    string(0) ""
    ["parent"]=>
    int(0)
    ["count"]=>
    int(80)
    ["filter"]=>
    string(3) "raw"
    ["term_order"]=>
    string(1) "0"
  }
}

array(1) {
  [0]=>
  object(WP_Term)#15973 (11) {
    ["term_id"]=>
    int(690)
    ["name"]=>
    string(17) "Air Elite Network"
    ["slug"]=>
    string(17) "air-elite-network"
    ["term_group"]=>
    int(0)
    ["term_taxonomy_id"]=>
    int(690)
    ["taxonomy"]=>
    string(20) "portfolio_categories"
    ["description"]=>
    string(0) ""
    ["parent"]=>
    int(0)
    ["count"]=>
    int(80)
    ["filter"]=>
    string(3) "raw"
    ["term_order"]=>
    string(1) "0"
  }
}

array(1) {
  [0]=>
  object(WP_Term)#15929 (11) {
    ["term_id"]=>
    int(691)
    ["name"]=>
    string(11) "WFS Network"
    ["slug"]=>
    string(11) "wfs-network"
    ["term_group"]=>
    int(0)
    ["term_taxonomy_id"]=>
    int(691)
    ["taxonomy"]=>
    string(20) "portfolio_categories"
    ["description"]=>
    string(0) ""
    ["parent"]=>
    int(0)
    ["count"]=>
    int(74)
    ["filter"]=>
    string(3) "raw"
    ["term_order"]=>
    string(1) "0"
  }
}

array(1) {
  [0]=>
  object(WP_Term)#15943 (11) {
    ["term_id"]=>
    int(691)
    ["name"]=>
    string(11) "WFS Network"
    ["slug"]=>
    string(11) "wfs-network"
    ["term_group"]=>
    int(0)
    ["term_taxonomy_id"]=>
    int(691)
    ["taxonomy"]=>
    string(20) "portfolio_categories"
    ["description"]=>
    string(0) ""
    ["parent"]=>
    int(0)
    ["count"]=>
    int(74)
    ["filter"]=>
    string(3) "raw"
    ["term_order"]=>
    string(1) "0"
  }
}

array(1) {
  [0]=>
  object(WP_Term)#15970 (11) {
    ["term_id"]=>
    int(690)
    ["name"]=>
    string(17) "Air Elite Network"
    ["slug"]=>
    string(17) "air-elite-network"
    ["term_group"]=>
    int(0)
    ["term_taxonomy_id"]=>
    int(690)
    ["taxonomy"]=>
    string(20) "portfolio_categories"
    ["description"]=>
    string(0) ""
    ["parent"]=>
    int(0)
    ["count"]=>
    int(80)
    ["filter"]=>
    string(3) "raw"
    ["term_order"]=>
    string(1) "0"
  }
}

array(1) {
  [0]=>
  object(WP_Term)#15929 (11) {
    ["term_id"]=>
    int(691)
    ["name"]=>
    string(11) "WFS Network"
    ["slug"]=>
    string(11) "wfs-network"
    ["term_group"]=>
    int(0)
    ["term_taxonomy_id"]=>
    int(691)
    ["taxonomy"]=>
    string(20) "portfolio_categories"
    ["description"]=>
    string(0) ""
    ["parent"]=>
    int(0)
    ["count"]=>
    int(74)
    ["filter"]=>
    string(3) "raw"
    ["term_order"]=>
    string(1) "0"
  }
}

array(1) {
  [0]=>
  object(WP_Term)#15973 (11) {
    ["term_id"]=>
    int(690)
    ["name"]=>
    string(17) "Air Elite Network"
    ["slug"]=>
    string(17) "air-elite-network"
    ["term_group"]=>
    int(0)
    ["term_taxonomy_id"]=>
    int(690)
    ["taxonomy"]=>
    string(20) "portfolio_categories"
    ["description"]=>
    string(0) ""
    ["parent"]=>
    int(0)
    ["count"]=>
    int(80)
    ["filter"]=>
    string(3) "raw"
    ["term_order"]=>
    string(1) "0"
  }
}

array(1) {
  [0]=>
  object(WP_Term)#15943 (11) {
    ["term_id"]=>
    int(690)
    ["name"]=>
    string(17) "Air Elite Network"
    ["slug"]=>
    string(17) "air-elite-network"
    ["term_group"]=>
    int(0)
    ["term_taxonomy_id"]=>
    int(690)
    ["taxonomy"]=>
    string(20) "portfolio_categories"
    ["description"]=>
    string(0) ""
    ["parent"]=>
    int(0)
    ["count"]=>
    int(80)
    ["filter"]=>
    string(3) "raw"
    ["term_order"]=>
    string(1) "0"
  }
}

array(1) {
  [0]=>
  object(WP_Term)#15965 (11) {
    ["term_id"]=>
    int(691)
    ["name"]=>
    string(11) "WFS Network"
    ["slug"]=>
    string(11) "wfs-network"
    ["term_group"]=>
    int(0)
    ["term_taxonomy_id"]=>
    int(691)
    ["taxonomy"]=>
    string(20) "portfolio_categories"
    ["description"]=>
    string(0) ""
    ["parent"]=>
    int(0)
    ["count"]=>
    int(74)
    ["filter"]=>
    string(3) "raw"
    ["term_order"]=>
    string(1) "0"
  }
}

array(1) {
  [0]=>
  object(WP_Term)#15970 (11) {
    ["term_id"]=>
    int(690)
    ["name"]=>
    string(17) "Air Elite Network"
    ["slug"]=>
    string(17) "air-elite-network"
    ["term_group"]=>
    int(0)
    ["term_taxonomy_id"]=>
    int(690)
    ["taxonomy"]=>
    string(20) "portfolio_categories"
    ["description"]=>
    string(0) ""
    ["parent"]=>
    int(0)
    ["count"]=>
    int(80)
    ["filter"]=>
    string(3) "raw"
    ["term_order"]=>
    string(1) "0"
  }
}

array(1) {
  [0]=>
  object(WP_Term)#15968 (11) {
    ["term_id"]=>
    int(691)
    ["name"]=>
    string(11) "WFS Network"
    ["slug"]=>
    string(11) "wfs-network"
    ["term_group"]=>
    int(0)
    ["term_taxonomy_id"]=>
    int(691)
    ["taxonomy"]=>
    string(20) "portfolio_categories"
    ["description"]=>
    string(0) ""
    ["parent"]=>
    int(0)
    ["count"]=>
    int(74)
    ["filter"]=>
    string(3) "raw"
    ["term_order"]=>
    string(1) "0"
  }
}

array(1) {
  [0]=>
  object(WP_Term)#15979 (11) {
    ["term_id"]=>
    int(690)
    ["name"]=>
    string(17) "Air Elite Network"
    ["slug"]=>
    string(17) "air-elite-network"
    ["term_group"]=>
    int(0)
    ["term_taxonomy_id"]=>
    int(690)
    ["taxonomy"]=>
    string(20) "portfolio_categories"
    ["description"]=>
    string(0) ""
    ["parent"]=>
    int(0)
    ["count"]=>
    int(80)
    ["filter"]=>
    string(3) "raw"
    ["term_order"]=>
    string(1) "0"
  }
}

bool(false)

array(1) {
  [0]=>
  object(WP_Term)#15970 (11) {
    ["term_id"]=>
    int(691)
    ["name"]=>
    string(11) "WFS Network"
    ["slug"]=>
    string(11) "wfs-network"
    ["term_group"]=>
    int(0)
    ["term_taxonomy_id"]=>
    int(691)
    ["taxonomy"]=>
    string(20) "portfolio_categories"
    ["description"]=>
    string(0) ""
    ["parent"]=>
    int(0)
    ["count"]=>
    int(74)
    ["filter"]=>
    string(3) "raw"
    ["term_order"]=>
    string(1) "0"
  }
}

array(1) {
  [0]=>
  object(WP_Term)#15968 (11) {
    ["term_id"]=>
    int(691)
    ["name"]=>
    string(11) "WFS Network"
    ["slug"]=>
    string(11) "wfs-network"
    ["term_group"]=>
    int(0)
    ["term_taxonomy_id"]=>
    int(691)
    ["taxonomy"]=>
    string(20) "portfolio_categories"
    ["description"]=>
    string(0) ""
    ["parent"]=>
    int(0)
    ["count"]=>
    int(74)
    ["filter"]=>
    string(3) "raw"
    ["term_order"]=>
    string(1) "0"
  }
}

array(1) {
  [0]=>
  object(WP_Term)#15980 (11) {
    ["term_id"]=>
    int(691)
    ["name"]=>
    string(11) "WFS Network"
    ["slug"]=>
    string(11) "wfs-network"
    ["term_group"]=>
    int(0)
    ["term_taxonomy_id"]=>
    int(691)
    ["taxonomy"]=>
    string(20) "portfolio_categories"
    ["description"]=>
    string(0) ""
    ["parent"]=>
    int(0)
    ["count"]=>
    int(74)
    ["filter"]=>
    string(3) "raw"
    ["term_order"]=>
    string(1) "0"
  }
}

array(1) {
  [0]=>
  object(WP_Term)#15970 (11) {
    ["term_id"]=>
    int(691)
    ["name"]=>
    string(11) "WFS Network"
    ["slug"]=>
    string(11) "wfs-network"
    ["term_group"]=>
    int(0)
    ["term_taxonomy_id"]=>
    int(691)
    ["taxonomy"]=>
    string(20) "portfolio_categories"
    ["description"]=>
    string(0) ""
    ["parent"]=>
    int(0)
    ["count"]=>
    int(74)
    ["filter"]=>
    string(3) "raw"
    ["term_order"]=>
    string(1) "0"
  }
}

array(1) {
  [0]=>
  object(WP_Term)#15968 (11) {
    ["term_id"]=>
    int(691)
    ["name"]=>
    string(11) "WFS Network"
    ["slug"]=>
    string(11) "wfs-network"
    ["term_group"]=>
    int(0)
    ["term_taxonomy_id"]=>
    int(691)
    ["taxonomy"]=>
    string(20) "portfolio_categories"
    ["description"]=>
    string(0) ""
    ["parent"]=>
    int(0)
    ["count"]=>
    int(74)
    ["filter"]=>
    string(3) "raw"
    ["term_order"]=>
    string(1) "0"
  }
}

array(1) {
  [0]=>
  object(WP_Term)#15980 (11) {
    ["term_id"]=>
    int(691)
    ["name"]=>
    string(11) "WFS Network"
    ["slug"]=>
    string(11) "wfs-network"
    ["term_group"]=>
    int(0)
    ["term_taxonomy_id"]=>
    int(691)
    ["taxonomy"]=>
    string(20) "portfolio_categories"
    ["description"]=>
    string(0) ""
    ["parent"]=>
    int(0)
    ["count"]=>
    int(74)
    ["filter"]=>
    string(3) "raw"
    ["term_order"]=>
    string(1) "0"
  }
}

array(1) {
  [0]=>
  object(WP_Term)#15970 (11) {
    ["term_id"]=>
    int(691)
    ["name"]=>
    string(11) "WFS Network"
    ["slug"]=>
    string(11) "wfs-network"
    ["term_group"]=>
    int(0)
    ["term_taxonomy_id"]=>
    int(691)
    ["taxonomy"]=>
    string(20) "portfolio_categories"
    ["description"]=>
    string(0) ""
    ["parent"]=>
    int(0)
    ["count"]=>
    int(74)
    ["filter"]=>
    string(3) "raw"
    ["term_order"]=>
    string(1) "0"
  }
}

array(1) {
  [0]=>
  object(WP_Term)#15968 (11) {
    ["term_id"]=>
    int(691)
    ["name"]=>
    string(11) "WFS Network"
    ["slug"]=>
    string(11) "wfs-network"
    ["term_group"]=>
    int(0)
    ["term_taxonomy_id"]=>
    int(691)
    ["taxonomy"]=>
    string(20) "portfolio_categories"
    ["description"]=>
    string(0) ""
    ["parent"]=>
    int(0)
    ["count"]=>
    int(74)
    ["filter"]=>
    string(3) "raw"
    ["term_order"]=>
    string(1) "0"
  }
}

array(1) {
  [0]=>
  object(WP_Term)#15980 (11) {
    ["term_id"]=>
    int(691)
    ["name"]=>
    string(11) "WFS Network"
    ["slug"]=>
    string(11) "wfs-network"
    ["term_group"]=>
    int(0)
    ["term_taxonomy_id"]=>
    int(691)
    ["taxonomy"]=>
    string(20) "portfolio_categories"
    ["description"]=>
    string(0) ""
    ["parent"]=>
    int(0)
    ["count"]=>
    int(74)
    ["filter"]=>
    string(3) "raw"
    ["term_order"]=>
    string(1) "0"
  }
}

array(1) {
  [0]=>
  object(WP_Term)#15970 (11) {
    ["term_id"]=>
    int(691)
    ["name"]=>
    string(11) "WFS Network"
    ["slug"]=>
    string(11) "wfs-network"
    ["term_group"]=>
    int(0)
    ["term_taxonomy_id"]=>
    int(691)
    ["taxonomy"]=>
    string(20) "portfolio_categories"
    ["description"]=>
    string(0) ""
    ["parent"]=>
    int(0)
    ["count"]=>
    int(74)
    ["filter"]=>
    string(3) "raw"
    ["term_order"]=>
    string(1) "0"
  }
}

array(1) {
  [0]=>
  object(WP_Term)#15968 (11) {
    ["term_id"]=>
    int(691)
    ["name"]=>
    string(11) "WFS Network"
    ["slug"]=>
    string(11) "wfs-network"
    ["term_group"]=>
    int(0)
    ["term_taxonomy_id"]=>
    int(691)
    ["taxonomy"]=>
    string(20) "portfolio_categories"
    ["description"]=>
    string(0) ""
    ["parent"]=>
    int(0)
    ["count"]=>
    int(74)
    ["filter"]=>
    string(3) "raw"
    ["term_order"]=>
    string(1) "0"
  }
}

array(1) {
  [0]=>
  object(WP_Term)#15980 (11) {
    ["term_id"]=>
    int(691)
    ["name"]=>
    string(11) "WFS Network"
    ["slug"]=>
    string(11) "wfs-network"
    ["term_group"]=>
    int(0)
    ["term_taxonomy_id"]=>
    int(691)
    ["taxonomy"]=>
    string(20) "portfolio_categories"
    ["description"]=>
    string(0) ""
    ["parent"]=>
    int(0)
    ["count"]=>
    int(74)
    ["filter"]=>
    string(3) "raw"
    ["term_order"]=>
    string(1) "0"
  }
}

array(1) {
  [0]=>
  object(WP_Term)#15970 (11) {
    ["term_id"]=>
    int(691)
    ["name"]=>
    string(11) "WFS Network"
    ["slug"]=>
    string(11) "wfs-network"
    ["term_group"]=>
    int(0)
    ["term_taxonomy_id"]=>
    int(691)
    ["taxonomy"]=>
    string(20) "portfolio_categories"
    ["description"]=>
    string(0) ""
    ["parent"]=>
    int(0)
    ["count"]=>
    int(74)
    ["filter"]=>
    string(3) "raw"
    ["term_order"]=>
    string(1) "0"
  }
}

array(1) {
  [0]=>
  object(WP_Term)#15968 (11) {
    ["term_id"]=>
    int(691)
    ["name"]=>
    string(11) "WFS Network"
    ["slug"]=>
    string(11) "wfs-network"
    ["term_group"]=>
    int(0)
    ["term_taxonomy_id"]=>
    int(691)
    ["taxonomy"]=>
    string(20) "portfolio_categories"
    ["description"]=>
    string(0) ""
    ["parent"]=>
    int(0)
    ["count"]=>
    int(74)
    ["filter"]=>
    string(3) "raw"
    ["term_order"]=>
    string(1) "0"
  }
}

array(1) {
  [0]=>
  object(WP_Term)#16054 (11) {
    ["term_id"]=>
    int(690)
    ["name"]=>
    string(17) "Air Elite Network"
    ["slug"]=>
    string(17) "air-elite-network"
    ["term_group"]=>
    int(0)
    ["term_taxonomy_id"]=>
    int(690)
    ["taxonomy"]=>
    string(20) "portfolio_categories"
    ["description"]=>
    string(0) ""
    ["parent"]=>
    int(0)
    ["count"]=>
    int(80)
    ["filter"]=>
    string(3) "raw"
    ["term_order"]=>
    string(1) "0"
  }
}

array(1) {
  [0]=>
  object(WP_Term)#15943 (11) {
    ["term_id"]=>
    int(690)
    ["name"]=>
    string(17) "Air Elite Network"
    ["slug"]=>
    string(17) "air-elite-network"
    ["term_group"]=>
    int(0)
    ["term_taxonomy_id"]=>
    int(690)
    ["taxonomy"]=>
    string(20) "portfolio_categories"
    ["description"]=>
    string(0) ""
    ["parent"]=>
    int(0)
    ["count"]=>
    int(80)
    ["filter"]=>
    string(3) "raw"
    ["term_order"]=>
    string(1) "0"
  }
}

array(1) {
  [0]=>
  object(WP_Term)#15970 (11) {
    ["term_id"]=>
    int(690)
    ["name"]=>
    string(17) "Air Elite Network"
    ["slug"]=>
    string(17) "air-elite-network"
    ["term_group"]=>
    int(0)
    ["term_taxonomy_id"]=>
    int(690)
    ["taxonomy"]=>
    string(20) "portfolio_categories"
    ["description"]=>
    string(0) ""
    ["parent"]=>
    int(0)
    ["count"]=>
    int(80)
    ["filter"]=>
    string(3) "raw"
    ["term_order"]=>
    string(1) "0"
  }
}

array(1) {
  [0]=>
  object(WP_Term)#16054 (11) {
    ["term_id"]=>
    int(691)
    ["name"]=>
    string(11) "WFS Network"
    ["slug"]=>
    string(11) "wfs-network"
    ["term_group"]=>
    int(0)
    ["term_taxonomy_id"]=>
    int(691)
    ["taxonomy"]=>
    string(20) "portfolio_categories"
    ["description"]=>
    string(0) ""
    ["parent"]=>
    int(0)
    ["count"]=>
    int(74)
    ["filter"]=>
    string(3) "raw"
    ["term_order"]=>
    string(1) "0"
  }
}

array(1) {
  [0]=>
  object(WP_Term)#15943 (11) {
    ["term_id"]=>
    int(691)
    ["name"]=>
    string(11) "WFS Network"
    ["slug"]=>
    string(11) "wfs-network"
    ["term_group"]=>
    int(0)
    ["term_taxonomy_id"]=>
    int(691)
    ["taxonomy"]=>
    string(20) "portfolio_categories"
    ["description"]=>
    string(0) ""
    ["parent"]=>
    int(0)
    ["count"]=>
    int(74)
    ["filter"]=>
    string(3) "raw"
    ["term_order"]=>
    string(1) "0"
  }
}

bool(false)

array(1) {
  [0]=>
  object(WP_Term)#16054 (11) {
    ["term_id"]=>
    int(691)
    ["name"]=>
    string(11) "WFS Network"
    ["slug"]=>
    string(11) "wfs-network"
    ["term_group"]=>
    int(0)
    ["term_taxonomy_id"]=>
    int(691)
    ["taxonomy"]=>
    string(20) "portfolio_categories"
    ["description"]=>
    string(0) ""
    ["parent"]=>
    int(0)
    ["count"]=>
    int(74)
    ["filter"]=>
    string(3) "raw"
    ["term_order"]=>
    string(1) "0"
  }
}

array(1) {
  [0]=>
  object(WP_Term)#15970 (11) {
    ["term_id"]=>
    int(690)
    ["name"]=>
    string(17) "Air Elite Network"
    ["slug"]=>
    string(17) "air-elite-network"
    ["term_group"]=>
    int(0)
    ["term_taxonomy_id"]=>
    int(690)
    ["taxonomy"]=>
    string(20) "portfolio_categories"
    ["description"]=>
    string(0) ""
    ["parent"]=>
    int(0)
    ["count"]=>
    int(80)
    ["filter"]=>
    string(3) "raw"
    ["term_order"]=>
    string(1) "0"
  }
}

array(1) {
  [0]=>
  object(WP_Term)#15943 (11) {
    ["term_id"]=>
    int(690)
    ["name"]=>
    string(17) "Air Elite Network"
    ["slug"]=>
    string(17) "air-elite-network"
    ["term_group"]=>
    int(0)
    ["term_taxonomy_id"]=>
    int(690)
    ["taxonomy"]=>
    string(20) "portfolio_categories"
    ["description"]=>
    string(0) ""
    ["parent"]=>
    int(0)
    ["count"]=>
    int(80)
    ["filter"]=>
    string(3) "raw"
    ["term_order"]=>
    string(1) "0"
  }
}

array(1) {
  [0]=>
  object(WP_Term)#15983 (11) {
    ["term_id"]=>
    int(690)
    ["name"]=>
    string(17) "Air Elite Network"
    ["slug"]=>
    string(17) "air-elite-network"
    ["term_group"]=>
    int(0)
    ["term_taxonomy_id"]=>
    int(690)
    ["taxonomy"]=>
    string(20) "portfolio_categories"
    ["description"]=>
    string(0) ""
    ["parent"]=>
    int(0)
    ["count"]=>
    int(80)
    ["filter"]=>
    string(3) "raw"
    ["term_order"]=>
    string(1) "0"
  }
}

array(1) {
  [0]=>
  object(WP_Term)#15970 (11) {
    ["term_id"]=>
    int(691)
    ["name"]=>
    string(11) "WFS Network"
    ["slug"]=>
    string(11) "wfs-network"
    ["term_group"]=>
    int(0)
    ["term_taxonomy_id"]=>
    int(691)
    ["taxonomy"]=>
    string(20) "portfolio_categories"
    ["description"]=>
    string(0) ""
    ["parent"]=>
    int(0)
    ["count"]=>
    int(74)
    ["filter"]=>
    string(3) "raw"
    ["term_order"]=>
    string(1) "0"
  }
}

array(1) {
  [0]=>
  object(WP_Term)#15963 (11) {
    ["term_id"]=>
    int(691)
    ["name"]=>
    string(11) "WFS Network"
    ["slug"]=>
    string(11) "wfs-network"
    ["term_group"]=>
    int(0)
    ["term_taxonomy_id"]=>
    int(691)
    ["taxonomy"]=>
    string(20) "portfolio_categories"
    ["description"]=>
    string(0) ""
    ["parent"]=>
    int(0)
    ["count"]=>
    int(74)
    ["filter"]=>
    string(3) "raw"
    ["term_order"]=>
    string(1) "0"
  }
}

array(1) {
  [0]=>
  object(WP_Term)#15943 (11) {
    ["term_id"]=>
    int(691)
    ["name"]=>
    string(11) "WFS Network"
    ["slug"]=>
    string(11) "wfs-network"
    ["term_group"]=>
    int(0)
    ["term_taxonomy_id"]=>
    int(691)
    ["taxonomy"]=>
    string(20) "portfolio_categories"
    ["description"]=>
    string(0) ""
    ["parent"]=>
    int(0)
    ["count"]=>
    int(74)
    ["filter"]=>
    string(3) "raw"
    ["term_order"]=>
    string(1) "0"
  }
}

array(1) {
  [0]=>
  object(WP_Term)#15970 (11) {
    ["term_id"]=>
    int(691)
    ["name"]=>
    string(11) "WFS Network"
    ["slug"]=>
    string(11) "wfs-network"
    ["term_group"]=>
    int(0)
    ["term_taxonomy_id"]=>
    int(691)
    ["taxonomy"]=>
    string(20) "portfolio_categories"
    ["description"]=>
    string(0) ""
    ["parent"]=>
    int(0)
    ["count"]=>
    int(74)
    ["filter"]=>
    string(3) "raw"
    ["term_order"]=>
    string(1) "0"
  }
}

array(1) {
  [0]=>
  object(WP_Term)#15963 (11) {
    ["term_id"]=>
    int(691)
    ["name"]=>
    string(11) "WFS Network"
    ["slug"]=>
    string(11) "wfs-network"
    ["term_group"]=>
    int(0)
    ["term_taxonomy_id"]=>
    int(691)
    ["taxonomy"]=>
    string(20) "portfolio_categories"
    ["description"]=>
    string(0) ""
    ["parent"]=>
    int(0)
    ["count"]=>
    int(74)
    ["filter"]=>
    string(3) "raw"
    ["term_order"]=>
    string(1) "0"
  }
}

array(1) {
  [0]=>
  object(WP_Term)#15943 (11) {
    ["term_id"]=>
    int(691)
    ["name"]=>
    string(11) "WFS Network"
    ["slug"]=>
    string(11) "wfs-network"
    ["term_group"]=>
    int(0)
    ["term_taxonomy_id"]=>
    int(691)
    ["taxonomy"]=>
    string(20) "portfolio_categories"
    ["description"]=>
    string(0) ""
    ["parent"]=>
    int(0)
    ["count"]=>
    int(74)
    ["filter"]=>
    string(3) "raw"
    ["term_order"]=>
    string(1) "0"
  }
}

array(1) {
  [0]=>
  object(WP_Term)#16046 (11) {
    ["term_id"]=>
    int(690)
    ["name"]=>
    string(17) "Air Elite Network"
    ["slug"]=>
    string(17) "air-elite-network"
    ["term_group"]=>
    int(0)
    ["term_taxonomy_id"]=>
    int(690)
    ["taxonomy"]=>
    string(20) "portfolio_categories"
    ["description"]=>
    string(0) ""
    ["parent"]=>
    int(0)
    ["count"]=>
    int(80)
    ["filter"]=>
    string(3) "raw"
    ["term_order"]=>
    string(1) "0"
  }
}

array(1) {
  [0]=>
  object(WP_Term)#15979 (11) {
    ["term_id"]=>
    int(691)
    ["name"]=>
    string(11) "WFS Network"
    ["slug"]=>
    string(11) "wfs-network"
    ["term_group"]=>
    int(0)
    ["term_taxonomy_id"]=>
    int(691)
    ["taxonomy"]=>
    string(20) "portfolio_categories"
    ["description"]=>
    string(0) ""
    ["parent"]=>
    int(0)
    ["count"]=>
    int(74)
    ["filter"]=>
    string(3) "raw"
    ["term_order"]=>
    string(1) "0"
  }
}

array(1) {
  [0]=>
  object(WP_Term)#16043 (11) {
    ["term_id"]=>
    int(690)
    ["name"]=>
    string(17) "Air Elite Network"
    ["slug"]=>
    string(17) "air-elite-network"
    ["term_group"]=>
    int(0)
    ["term_taxonomy_id"]=>
    int(690)
    ["taxonomy"]=>
    string(20) "portfolio_categories"
    ["description"]=>
    string(0) ""
    ["parent"]=>
    int(0)
    ["count"]=>
    int(80)
    ["filter"]=>
    string(3) "raw"
    ["term_order"]=>
    string(1) "0"
  }
}

array(1) {
  [0]=>
  object(WP_Term)#15973 (11) {
    ["term_id"]=>
    int(690)
    ["name"]=>
    string(17) "Air Elite Network"
    ["slug"]=>
    string(17) "air-elite-network"
    ["term_group"]=>
    int(0)
    ["term_taxonomy_id"]=>
    int(690)
    ["taxonomy"]=>
    string(20) "portfolio_categories"
    ["description"]=>
    string(0) ""
    ["parent"]=>
    int(0)
    ["count"]=>
    int(80)
    ["filter"]=>
    string(3) "raw"
    ["term_order"]=>
    string(1) "0"
  }
}

array(1) {
  [0]=>
  object(WP_Term)#16046 (11) {
    ["term_id"]=>
    int(690)
    ["name"]=>
    string(17) "Air Elite Network"
    ["slug"]=>
    string(17) "air-elite-network"
    ["term_group"]=>
    int(0)
    ["term_taxonomy_id"]=>
    int(690)
    ["taxonomy"]=>
    string(20) "portfolio_categories"
    ["description"]=>
    string(0) ""
    ["parent"]=>
    int(0)
    ["count"]=>
    int(80)
    ["filter"]=>
    string(3) "raw"
    ["term_order"]=>
    string(1) "0"
  }
}

array(1) {
  [0]=>
  object(WP_Term)#16043 (11) {
    ["term_id"]=>
    int(691)
    ["name"]=>
    string(11) "WFS Network"
    ["slug"]=>
    string(11) "wfs-network"
    ["term_group"]=>
    int(0)
    ["term_taxonomy_id"]=>
    int(691)
    ["taxonomy"]=>
    string(20) "portfolio_categories"
    ["description"]=>
    string(0) ""
    ["parent"]=>
    int(0)
    ["count"]=>
    int(74)
    ["filter"]=>
    string(3) "raw"
    ["term_order"]=>
    string(1) "0"
  }
}

array(1) {
  [0]=>
  object(WP_Term)#16047 (11) {
    ["term_id"]=>
    int(691)
    ["name"]=>
    string(11) "WFS Network"
    ["slug"]=>
    string(11) "wfs-network"
    ["term_group"]=>
    int(0)
    ["term_taxonomy_id"]=>
    int(691)
    ["taxonomy"]=>
    string(20) "portfolio_categories"
    ["description"]=>
    string(0) ""
    ["parent"]=>
    int(0)
    ["count"]=>
    int(74)
    ["filter"]=>
    string(3) "raw"
    ["term_order"]=>
    string(1) "0"
  }
}

array(1) {
  [0]=>
  object(WP_Term)#16040 (11) {
    ["term_id"]=>
    int(690)
    ["name"]=>
    string(17) "Air Elite Network"
    ["slug"]=>
    string(17) "air-elite-network"
    ["term_group"]=>
    int(0)
    ["term_taxonomy_id"]=>
    int(690)
    ["taxonomy"]=>
    string(20) "portfolio_categories"
    ["description"]=>
    string(0) ""
    ["parent"]=>
    int(0)
    ["count"]=>
    int(80)
    ["filter"]=>
    string(3) "raw"
    ["term_order"]=>
    string(1) "0"
  }
}

array(1) {
  [0]=>
  object(WP_Term)#16046 (11) {
    ["term_id"]=>
    int(690)
    ["name"]=>
    string(17) "Air Elite Network"
    ["slug"]=>
    string(17) "air-elite-network"
    ["term_group"]=>
    int(0)
    ["term_taxonomy_id"]=>
    int(690)
    ["taxonomy"]=>
    string(20) "portfolio_categories"
    ["description"]=>
    string(0) ""
    ["parent"]=>
    int(0)
    ["count"]=>
    int(80)
    ["filter"]=>
    string(3) "raw"
    ["term_order"]=>
    string(1) "0"
  }
}

array(1) {
  [0]=>
  object(WP_Term)#16043 (11) {
    ["term_id"]=>
    int(690)
    ["name"]=>
    string(17) "Air Elite Network"
    ["slug"]=>
    string(17) "air-elite-network"
    ["term_group"]=>
    int(0)
    ["term_taxonomy_id"]=>
    int(690)
    ["taxonomy"]=>
    string(20) "portfolio_categories"
    ["description"]=>
    string(0) ""
    ["parent"]=>
    int(0)
    ["count"]=>
    int(80)
    ["filter"]=>
    string(3) "raw"
    ["term_order"]=>
    string(1) "0"
  }
}

array(1) {
  [0]=>
  object(WP_Term)#16047 (11) {
    ["term_id"]=>
    int(690)
    ["name"]=>
    string(17) "Air Elite Network"
    ["slug"]=>
    string(17) "air-elite-network"
    ["term_group"]=>
    int(0)
    ["term_taxonomy_id"]=>
    int(690)
    ["taxonomy"]=>
    string(20) "portfolio_categories"
    ["description"]=>
    string(0) ""
    ["parent"]=>
    int(0)
    ["count"]=>
    int(80)
    ["filter"]=>
    string(3) "raw"
    ["term_order"]=>
    string(1) "0"
  }
}

array(1) {
  [0]=>
  object(WP_Term)#16046 (11) {
    ["term_id"]=>
    int(691)
    ["name"]=>
    string(11) "WFS Network"
    ["slug"]=>
    string(11) "wfs-network"
    ["term_group"]=>
    int(0)
    ["term_taxonomy_id"]=>
    int(691)
    ["taxonomy"]=>
    string(20) "portfolio_categories"
    ["description"]=>
    string(0) ""
    ["parent"]=>
    int(0)
    ["count"]=>
    int(74)
    ["filter"]=>
    string(3) "raw"
    ["term_order"]=>
    string(1) "0"
  }
}

array(1) {
  [0]=>
  object(WP_Term)#15973 (11) {
    ["term_id"]=>
    int(691)
    ["name"]=>
    string(11) "WFS Network"
    ["slug"]=>
    string(11) "wfs-network"
    ["term_group"]=>
    int(0)
    ["term_taxonomy_id"]=>
    int(691)
    ["taxonomy"]=>
    string(20) "portfolio_categories"
    ["description"]=>
    string(0) ""
    ["parent"]=>
    int(0)
    ["count"]=>
    int(74)
    ["filter"]=>
    string(3) "raw"
    ["term_order"]=>
    string(1) "0"
  }
}

array(1) {
  [0]=>
  object(WP_Term)#16034 (11) {
    ["term_id"]=>
    int(691)
    ["name"]=>
    string(11) "WFS Network"
    ["slug"]=>
    string(11) "wfs-network"
    ["term_group"]=>
    int(0)
    ["term_taxonomy_id"]=>
    int(691)
    ["taxonomy"]=>
    string(20) "portfolio_categories"
    ["description"]=>
    string(0) ""
    ["parent"]=>
    int(0)
    ["count"]=>
    int(74)
    ["filter"]=>
    string(3) "raw"
    ["term_order"]=>
    string(1) "0"
  }
}

array(1) {
  [0]=>
  object(WP_Term)#15963 (11) {
    ["term_id"]=>
    int(691)
    ["name"]=>
    string(11) "WFS Network"
    ["slug"]=>
    string(11) "wfs-network"
    ["term_group"]=>
    int(0)
    ["term_taxonomy_id"]=>
    int(691)
    ["taxonomy"]=>
    string(20) "portfolio_categories"
    ["description"]=>
    string(0) ""
    ["parent"]=>
    int(0)
    ["count"]=>
    int(74)
    ["filter"]=>
    string(3) "raw"
    ["term_order"]=>
    string(1) "0"
  }
}

array(1) {
  [0]=>
  object(WP_Term)#15973 (11) {
    ["term_id"]=>
    int(691)
    ["name"]=>
    string(11) "WFS Network"
    ["slug"]=>
    string(11) "wfs-network"
    ["term_group"]=>
    int(0)
    ["term_taxonomy_id"]=>
    int(691)
    ["taxonomy"]=>
    string(20) "portfolio_categories"
    ["description"]=>
    string(0) ""
    ["parent"]=>
    int(0)
    ["count"]=>
    int(74)
    ["filter"]=>
    string(3) "raw"
    ["term_order"]=>
    string(1) "0"
  }
}

array(1) {
  [0]=>
  object(WP_Term)#16044 (11) {
    ["term_id"]=>
    int(690)
    ["name"]=>
    string(17) "Air Elite Network"
    ["slug"]=>
    string(17) "air-elite-network"
    ["term_group"]=>
    int(0)
    ["term_taxonomy_id"]=>
    int(690)
    ["taxonomy"]=>
    string(20) "portfolio_categories"
    ["description"]=>
    string(0) ""
    ["parent"]=>
    int(0)
    ["count"]=>
    int(80)
    ["filter"]=>
    string(3) "raw"
    ["term_order"]=>
    string(1) "0"
  }
}

array(1) {
  [0]=>
  object(WP_Term)#16031 (11) {
    ["term_id"]=>
    int(690)
    ["name"]=>
    string(17) "Air Elite Network"
    ["slug"]=>
    string(17) "air-elite-network"
    ["term_group"]=>
    int(0)
    ["term_taxonomy_id"]=>
    int(690)
    ["taxonomy"]=>
    string(20) "portfolio_categories"
    ["description"]=>
    string(0) ""
    ["parent"]=>
    int(0)
    ["count"]=>
    int(80)
    ["filter"]=>
    string(3) "raw"
    ["term_order"]=>
    string(1) "0"
  }
}

array(1) {
  [0]=>
  object(WP_Term)#16040 (11) {
    ["term_id"]=>
    int(691)
    ["name"]=>
    string(11) "WFS Network"
    ["slug"]=>
    string(11) "wfs-network"
    ["term_group"]=>
    int(0)
    ["term_taxonomy_id"]=>
    int(691)
    ["taxonomy"]=>
    string(20) "portfolio_categories"
    ["description"]=>
    string(0) ""
    ["parent"]=>
    int(0)
    ["count"]=>
    int(74)
    ["filter"]=>
    string(3) "raw"
    ["term_order"]=>
    string(1) "0"
  }
}

array(1) {
  [0]=>
  object(WP_Term)#15973 (11) {
    ["term_id"]=>
    int(691)
    ["name"]=>
    string(11) "WFS Network"
    ["slug"]=>
    string(11) "wfs-network"
    ["term_group"]=>
    int(0)
    ["term_taxonomy_id"]=>
    int(691)
    ["taxonomy"]=>
    string(20) "portfolio_categories"
    ["description"]=>
    string(0) ""
    ["parent"]=>
    int(0)
    ["count"]=>
    int(74)
    ["filter"]=>
    string(3) "raw"
    ["term_order"]=>
    string(1) "0"
  }
}

array(1) {
  [0]=>
  object(WP_Term)#16044 (11) {
    ["term_id"]=>
    int(691)
    ["name"]=>
    string(11) "WFS Network"
    ["slug"]=>
    string(11) "wfs-network"
    ["term_group"]=>
    int(0)
    ["term_taxonomy_id"]=>
    int(691)
    ["taxonomy"]=>
    string(20) "portfolio_categories"
    ["description"]=>
    string(0) ""
    ["parent"]=>
    int(0)
    ["count"]=>
    int(74)
    ["filter"]=>
    string(3) "raw"
    ["term_order"]=>
    string(1) "0"
  }
}

array(1) {
  [0]=>
  object(WP_Term)#16028 (11) {
    ["term_id"]=>
    int(691)
    ["name"]=>
    string(11) "WFS Network"
    ["slug"]=>
    string(11) "wfs-network"
    ["term_group"]=>
    int(0)
    ["term_taxonomy_id"]=>
    int(691)
    ["taxonomy"]=>
    string(20) "portfolio_categories"
    ["description"]=>
    string(0) ""
    ["parent"]=>
    int(0)
    ["count"]=>
    int(74)
    ["filter"]=>
    string(3) "raw"
    ["term_order"]=>
    string(1) "0"
  }
}

array(1) {
  [0]=>
  object(WP_Term)#16040 (11) {
    ["term_id"]=>
    int(690)
    ["name"]=>
    string(17) "Air Elite Network"
    ["slug"]=>
    string(17) "air-elite-network"
    ["term_group"]=>
    int(0)
    ["term_taxonomy_id"]=>
    int(690)
    ["taxonomy"]=>
    string(20) "portfolio_categories"
    ["description"]=>
    string(0) ""
    ["parent"]=>
    int(0)
    ["count"]=>
    int(80)
    ["filter"]=>
    string(3) "raw"
    ["term_order"]=>
    string(1) "0"
  }
}

array(1) {
  [0]=>
  object(WP_Term)#16031 (11) {
    ["term_id"]=>
    int(691)
    ["name"]=>
    string(11) "WFS Network"
    ["slug"]=>
    string(11) "wfs-network"
    ["term_group"]=>
    int(0)
    ["term_taxonomy_id"]=>
    int(691)
    ["taxonomy"]=>
    string(20) "portfolio_categories"
    ["description"]=>
    string(0) ""
    ["parent"]=>
    int(0)
    ["count"]=>
    int(74)
    ["filter"]=>
    string(3) "raw"
    ["term_order"]=>
    string(1) "0"
  }
}

array(1) {
  [0]=>
  object(WP_Term)#16044 (11) {
    ["term_id"]=>
    int(691)
    ["name"]=>
    string(11) "WFS Network"
    ["slug"]=>
    string(11) "wfs-network"
    ["term_group"]=>
    int(0)
    ["term_taxonomy_id"]=>
    int(691)
    ["taxonomy"]=>
    string(20) "portfolio_categories"
    ["description"]=>
    string(0) ""
    ["parent"]=>
    int(0)
    ["count"]=>
    int(74)
    ["filter"]=>
    string(3) "raw"
    ["term_order"]=>
    string(1) "0"
  }
}

array(1) {
  [0]=>
  object(WP_Term)#16023 (11) {
    ["term_id"]=>
    int(690)
    ["name"]=>
    string(17) "Air Elite Network"
    ["slug"]=>
    string(17) "air-elite-network"
    ["term_group"]=>
    int(0)
    ["term_taxonomy_id"]=>
    int(690)
    ["taxonomy"]=>
    string(20) "portfolio_categories"
    ["description"]=>
    string(0) ""
    ["parent"]=>
    int(0)
    ["count"]=>
    int(80)
    ["filter"]=>
    string(3) "raw"
    ["term_order"]=>
    string(1) "0"
  }
}